Miscellaneous digital projects from 2011-Present
​​​​​​​
Indiana Historical Society, 
Online Exhibitions
The Indiana Historical Society came to us with an idea: What if there was a way to digitally archive their in-house exhibitions, so users could access them after they close? This site could also act as a "deep dive" into the content, providing ample research and resources that weren't readily available in-gallery. The design challenge for this exhibition meant creating a clear system and digital brand, that would ensure continued growth and development when new exhibits were added. It also meant providing a digital presence that was as dynamic and immersive as the in-gallery environment. Through the use of animated gifs, video, audio, and some incredibly artwork supplied by the IHS team this project launched as a complete success. Regularly visited by museum visitors across the country.
Won the GDUSA Digital Design Award 2023
Created while at CultureConnect, 2023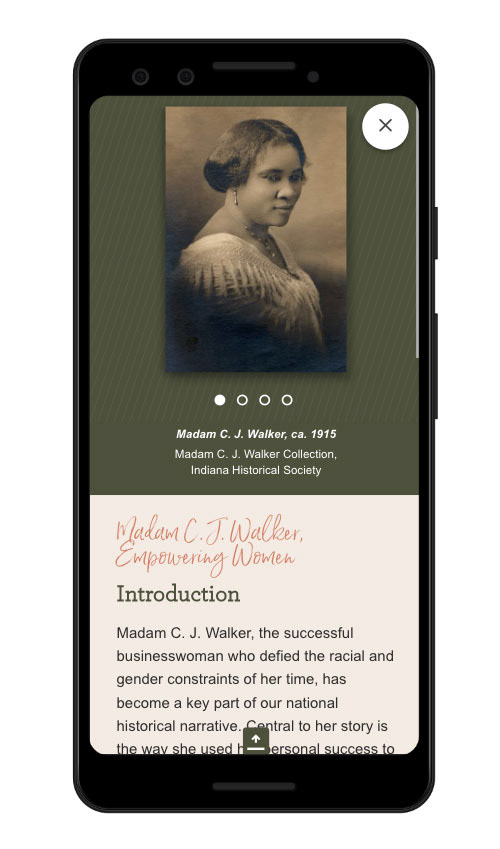 Lowe Museum of Art's Kress Collection, 
Online Exhibition
The Lowe Museum of Art has an incredible collection of European Renaissance artwork from the Samuel H. Kress's personal collection. It was the Lowe's mission to make this collection accessible to a wider audience and call attention to colonialism, equality, and equity when providing the artwork's context. The result was a minimilistic responsive app, filled with opportunities for user engagement and feedback. Free response open form modules allow for visitors to share their thoughts, while sections such as "Contemporary Connections" highlight themes that are still relevant to current issues.
Created while at CultureConnect, 2020
Charles H. Wright Museum of African American History, 
In-Gallery Interactive + Mobile Guide
We worked with the Wright Museum to develop an in-gallery interactive that supported their exhibition on the history of African American's right to vote. The goal was to develop a touch screen application that would be used on site at the museum, but also accessible for viewers to access at home. That meant the application needed to be responsive but also dynamic. The in-gallery interactive would be paired with a mobile guide tour, which featured even more context to each of the five main sections of the exhibit. These applications told an immersive story which featured video, audio, and voting modules.
Created while at CultureConnect, 2020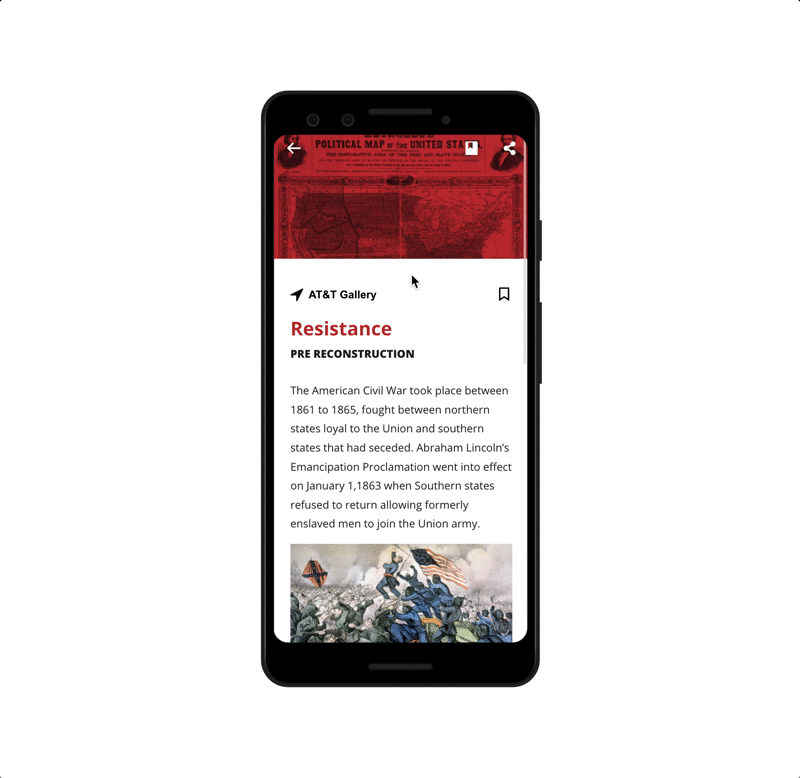 Interactive Timeline on History of Robotics
Touch screen timeline documenting the history of robots in space (both fictional and historical) for the Defense Advanced Research Project Agency's (DARPA) Autonomous Robotic Manipulation exhibit at The Smithsonian Air and Space Museum.
Created while at Level Design Group, 2011.